Finding the Right Newsletter System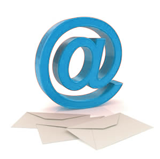 Online based companies realize the importance of newsletters to promote their business, and newsletters have become a popular marketing technique since the past few years. Most of these newsletters are produced professionally, and considered one of the most economical options that are available for business owners. Most companies utilize their own newsletter management system in order to promote and market the business more effectively.

Newsletters are usually published on a monthly or quarterly basis to update customers and other users regarding the operations of the company. Also they work to establish a communication channel between employees and the company management. There are a large variety of newsletter systems available in the market today, and just by typing the right keywords online, you can find the one of your choice. Almost all the newsletter systems do the same job, so you will not be having a difficult time trying to find which one is the best best for you. Most business owners base their criteria on the ease of use over a lot of other aspects. Newsletter systems are designed to offer business owners a key communication technique which allows them to communicate with a wide range audience online. Also, they are basically an article based system for business owners to develop their own ad. They help to develop and create one's own content.

First of all, you need to create an entire database of all your clients, including current, and those who you regard as potential ones as the first step towards managing your newsletter system. Add in their names and contact details to the list.

Most business owners these days utilize customizable newsletter systems, since they are based around the business's own functioning environment. Develop a user name and password system for your newsletter system to secure it and allow only authorised personals to access it. You can make additions to your newsletter using the system, and automatically load new content and email it to your customers. In order to develop a newsletter, go for the HTML newsletter systems which are easy to use and work with. You can also add the feature of a word processor like program in your system, and also other features such as automated subscription, developing a separate area for entering the title and a content management system, which would allow you to easily edit the content.

Several companies are engaged in the development of newsletter systems, and they will be happy to assist you and are available at the click of a keyword on a reputed search engine.